This narrow view of creditworthiness means entire sectors of our population have limited access to financial services.
Without a way to prove repayment ability, good applicants struggle to qualify for lending. Borrowing is more expensive for them.

ExcelRate

BankAnalyze

FraudBlock
Lokyata was founded to help non-bank lenders surface creditworthy applicants.
We're a team of passionate entrepreneurs, tech evangelists, credit scoring experts, data scientists and software engineers on a mission to advance technology to foster financial inclusion.
Our Team
Steve Bireley Chief Technology Officer
Daniel Citbaj Chief Scoring Expert
Sanker Gopinathan Director, Operations & Client Engagement
Board Members & Advisors
Charu Ramanathan Board Chair & Co-founder
Santosh Thiruthi Co-founder & Board Member
Ketal Patel Co-founder & Board Member
Aiaze Mitha Senior Advisor
Jesse Fripp Senior Advisor
Lenders have tremendous scope to improve business efficiencies at each stage of the lending funnel.
With Al-powered decisioning models and machine learning, banks are reducing cost-per-funded loan and cost-per-repaid loan substantially.
With Lokyata's digital decisioning platform as a service for non-bank lenders, you can too.
Learn how to improve lead scanning and buying, underwriting, funding, and monitoring.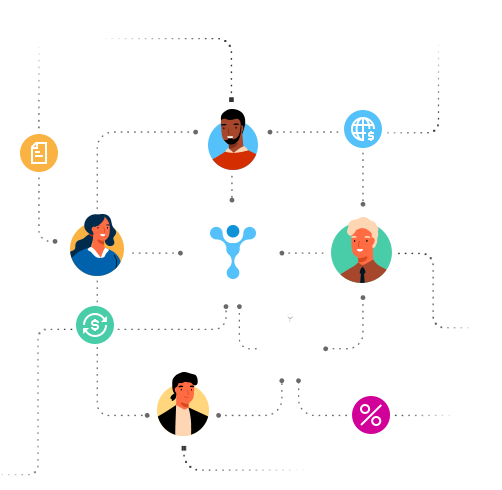 We automate. You make better lending decisions.
Traditional lending processes sap time and resources. Without access to modern decisioning models, it's impossible for agents to correlate and make sense of all the data required to determine credit worthiness for low or no-score applicants.
Since using our Al-driven digital decisioning model as a service for both financial institution and non-bank lenders, our clients have provided access to fair credit to thousands of borrowers across the United States, Africa, India and South East Asia.