HOW BANKANALYZE WORKS
Build and scale credit decisioning excellence in your lending business
Categorize and analyze thousands of bank statement transactions instantly.
Assess the financial health of your near-prime, sub-prime and thin-file applicants automatically.
Make better, more profitable lending decisions easily.
Grow lending without growing lending costs
Swap subjective manual data analysis with self-service, automated credit decisioning. From $10 per report - no monthly minimums or bulk credits required.
Stay in control of every lending decision
You set the credit rules you want applied across applications. Update anytime - hourly, daily or whenever you want.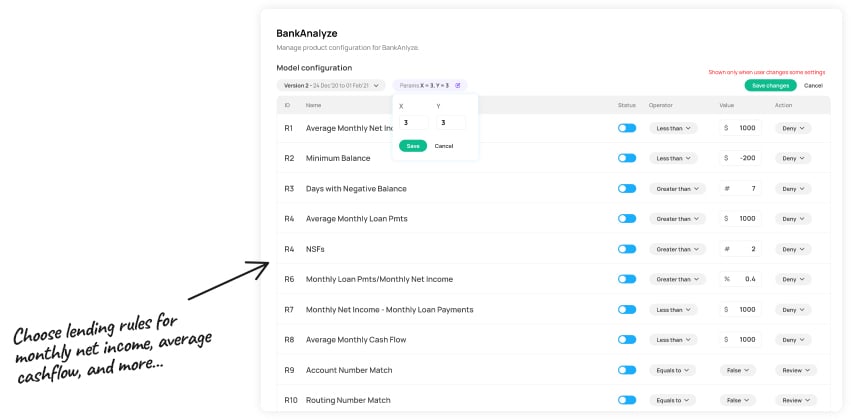 Process applications 74% faster
Auto profiling creates a financial profile in seconds - from 20,000+ transactions (24 months of statements).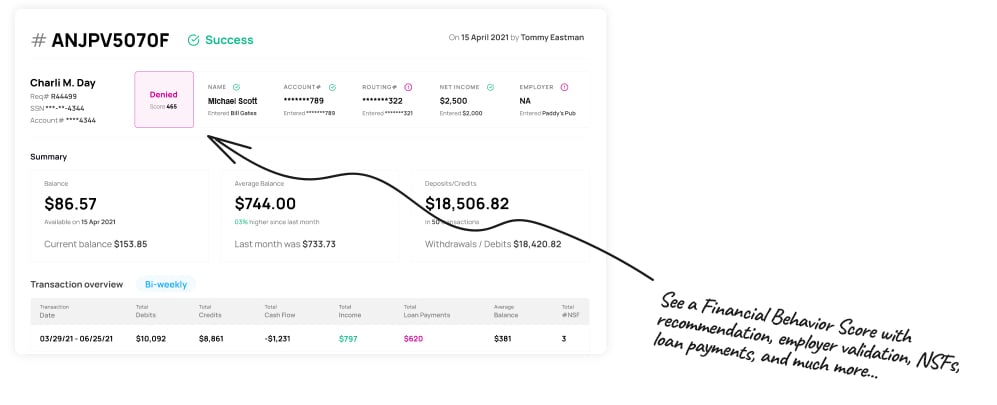 Save hours of agent application processing time with automated approvals
Based on your credit rules, the Al model automatically scores the application and provides an approve or decline recommendation.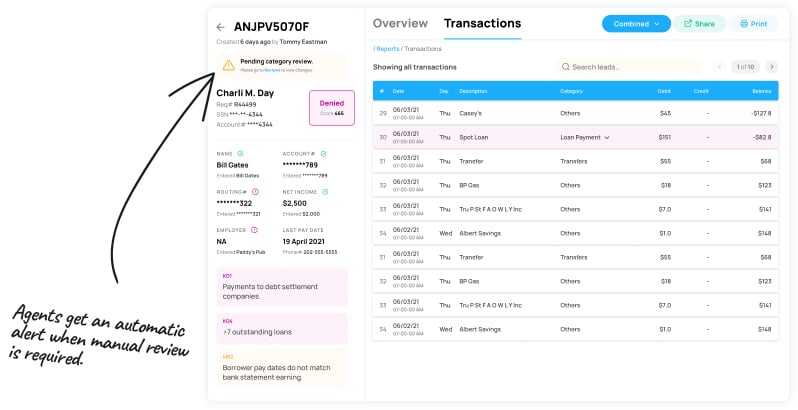 Continuously improve transaction tagging and reduce manual reviews
Agent-sourced transaction tagging and machine learning enable BankAnalyze to improve every time an agent steps in, analyzes a transaction and reprocesses a report.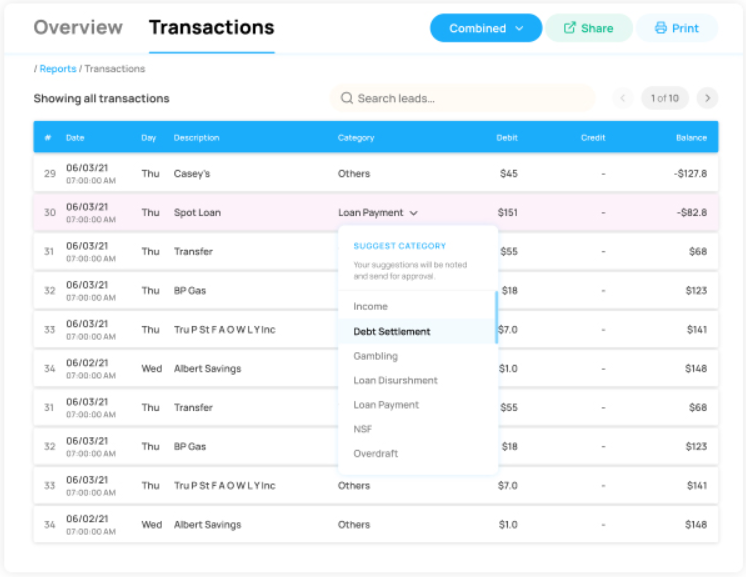 Reduce first payment defaults
After disbursement, AutoAlerts help you get ahead of collection issues by continuing to monitor statements for the life of the loan.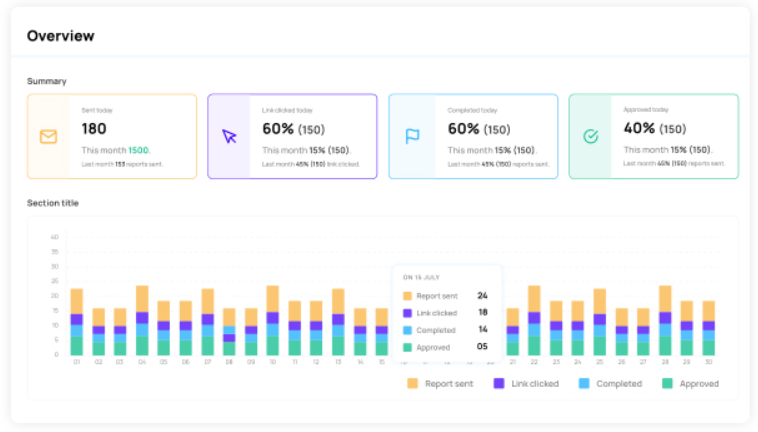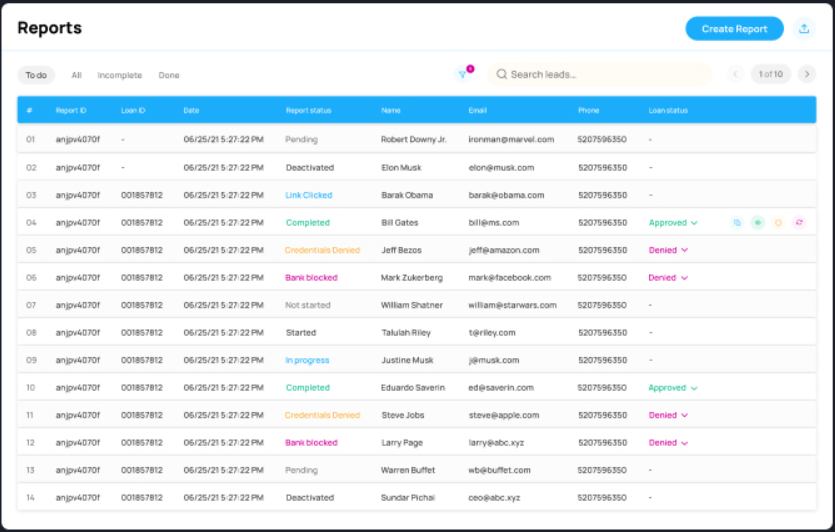 DO MORE IN LESS TIME
Surface credit- worthy applicants from risky ones. Instantly.
When you build Al-powered credit decisioning excellence, you can automatically process more applications in less time. With better quality. And less agent intervention.
WHAT OUR CLIENTS SAY ABOUT US
Loan portfolio performance measurably improves with BankAnalyze
"We are delighted to let anyone know that our partnership with Lokyata has been amazing. Over the past few months, Lokyata created custom Al models for our eCommerce Lending Platform combining traditional and multiple streams of alternate data that were available in the Philippines ecosystem. The models provide real-time lending decisions that enable us to complete assessments and disbursements within minutes. "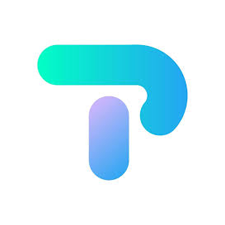 TendoPay
Kamil Charazka
Chief Financial Officer / Co-founder TendoPay
80%
Decrease in application approval time
50%
Reduction in manual review time
65%
Increase in application approvals
GET STARTED TODAY
Build and scale decisioning excellence in your lending business
Get your free trial now to see how bankAnalyze can help you build and scale credit decisioning excellence.
Automate risk assessment and Ioan approvals

Increase approvals and acquire more customers

Maintain control of your credit criteria and manage risk

Reduce operational costs while boosting organizational effectiveness

Build more profitable portfolios with Al underwriting technology

Replace subjective agent-led analysis with objective machine-led